Full Stack Web Developers Based in Hertfordshire
Based in Herts and working in the Web & I.T. Industry for over 20 years means we have used many common website systems, programming languages, databases, and multiple different servers types and setups. This enables us to be fully equipped to help with either the latest technology or we can continue to assist with older systems which sets us aside from our competitors.
SagePay
WorldPay
PayPal
SquareUp
AmazonPay
GooglePay
ApplePay
HTML & CSS
PhP & APSX
Java
SQL
Javascript
C++
Python
Search Engine Optimisation
Social Media Optimisation
Search Engine Marketing
Social Media Marketing
Social Media Paid Advertising
Google AdWords
Bing Ads (Microsoft - IE - EDGE)
Our Accreditations & Memberships
Over the last 20 years, we are proud to have partnered with or be affiliated with a whole range of companies and providers to help provide a complete and rounded service for all our clients.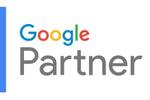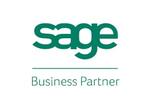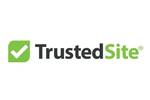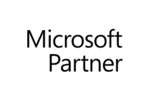 Web Designers & Full Stack Developers, in Hertfordshire
Based near Baldock in Hertfordshire means we are ideally located to be able to visit client's businesses, both near or far.  Our team of experts are here to help you and your business achieve your online goals and succeed with a new website that makes money, beats competitors, and becomes a company asset. 
Plan & Design
STAGE 1:  The first stage is taking the time to understand the business and plan any internal support, understanding your customer base, and what you are looking to achieve forms the beginnings of the new designs
Build & Develop
STAGE 2:  Developing new ideas during the process is essential to any new website. Building the right website or system is key to its overall success. Making sure your new investment is doing what is required and it can be developed. 
Launch & Market
STAGE 3:  Once the website is ready it can be launched. After which some basic marketing will really help kick start your new website. Using our 20 years experience we can help your new website been seen by your new customers
Our Business Beliefs & Ethics. . .
"Designed & Built by Master Craftsmen"
With a professional serenity to build high-quality websites for all our clients, ones that last the distance. A team of the selected experts who have proven they can deliver a service like no other.

Herts Web Design don't just build websites, they build dedicated virtual employee's to sell your business and its products or services 24/7/365 using a huge wealth of experience.

If a simple straightforward website is all you need, then make sure it has been built professionally and correctly, it's futreproofable, and last of all, a company asset and not just a basic template owned by somebody else altogether.